Testimonials


Useful for my business sales
Junji Indou (Saikyo Bank, 27 years old)
●July 2016 ●Bought "yuppe" in 2015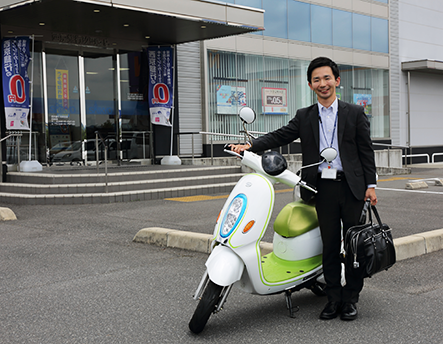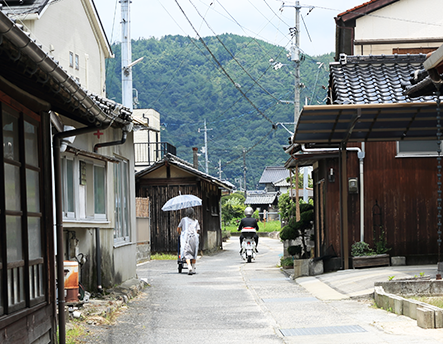 Yuppe can run quietly in the residential area
In April 2016, I started working at my current office and I have been riding yuppe for my sales work since then. At first, I didn't know how to ride the electric motorcycle first, but I got to used to riding the yuppe soon after.
Comfortable and smooth ride
I'm actually a fan of motorcycles and I used to ride a medium-sized motorcycle before. So it was a new experience for me to ride an electric motorcycle. The electric motorcycles don't make much noise so I could hear the wind. I feel good when riding. Also, the electric motorcycles can speed up more than you think. You have a good initial rate and you can accelerate soon after. The electric motorcycles are capable of speed up to 40km/h but it feels like I'm driving much faster. I used to ride a cub but I felt the tire was too small and the ride was unstable. Yuppe has thicker tires and I enjoy the smooth ride.
Enough distance covered and useful for my business sales
At first, I was worried if an electric motorcycle can give me enough travel distance. However, it could run for a longer distance than I thought. When I drive for 10km in the morning, I charge the battery during my lunch break, and I drive another 10km in the afternoon. I never saw the meter goes less than 3 out of 5.
No need to look for the gas stations
The thing I really like about the electric motorcycles is that I don't have to look for the gas stations. I used to put gas once a week when I drove a cub before. Now, I don't have to do so anymore.
As the conversation starter
One more thing that I really like about the electric motorcycle is that it can be used to open up the conversation. When I visit the first-time customers for my business sales, we often talk about my yuppe. Sometimes they complement on its design or ask me about its riding quality and cost. Yuppe really helps me to start up a conversation with my customers. Maybe my business results owe to my yuppe!