DESIGN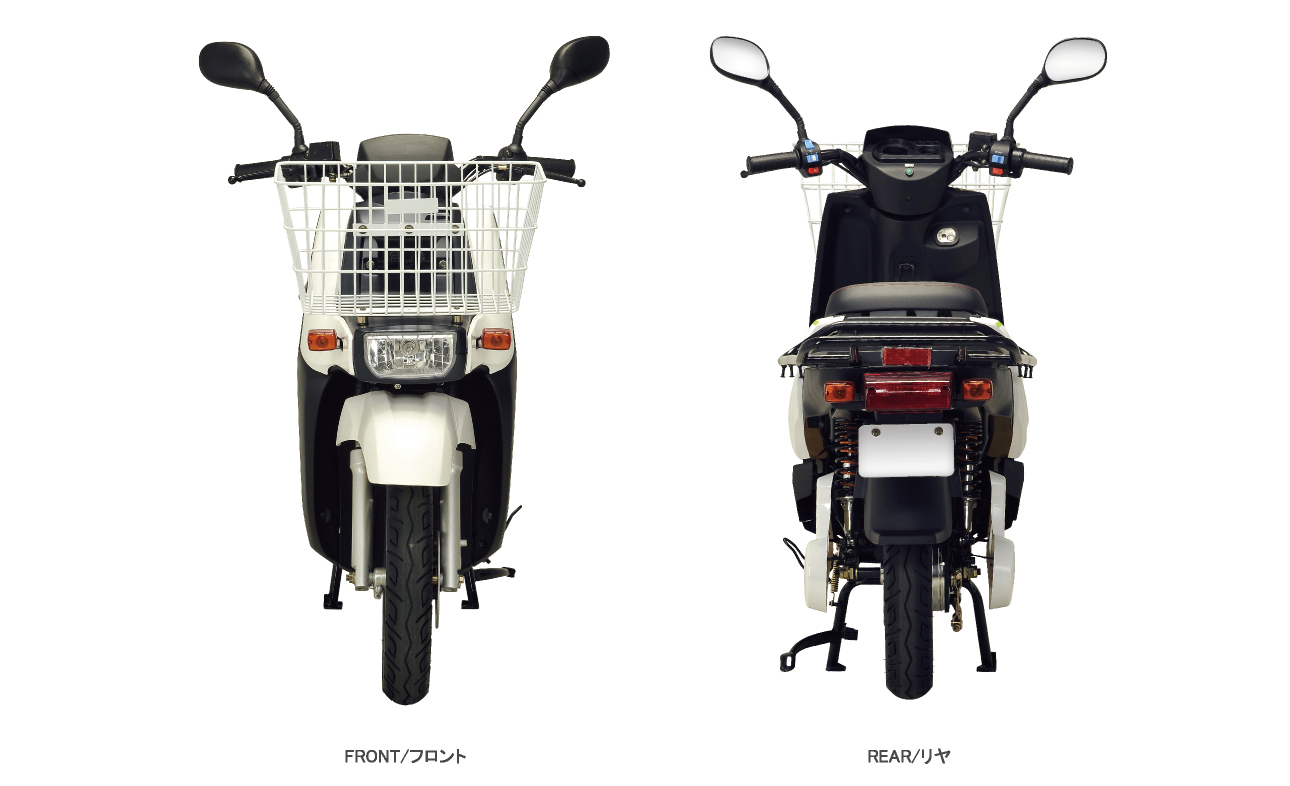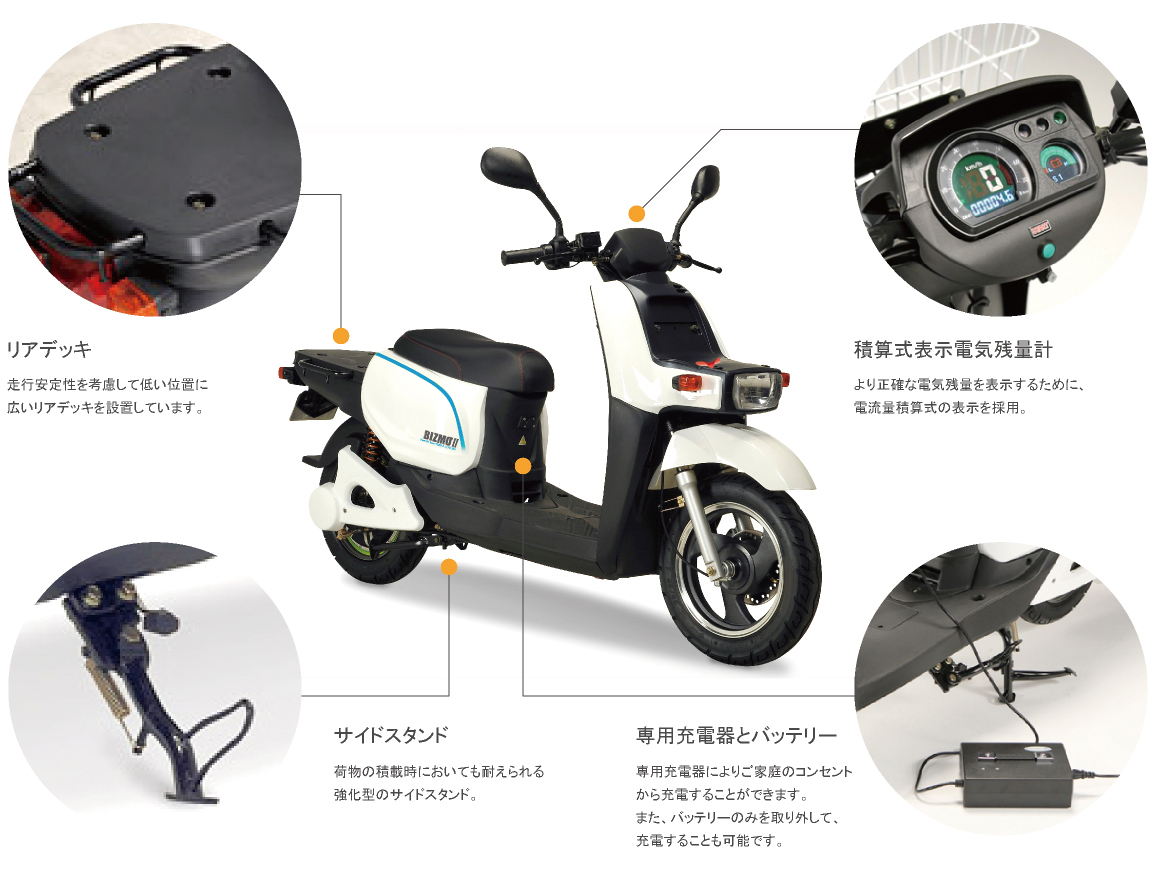 OPTION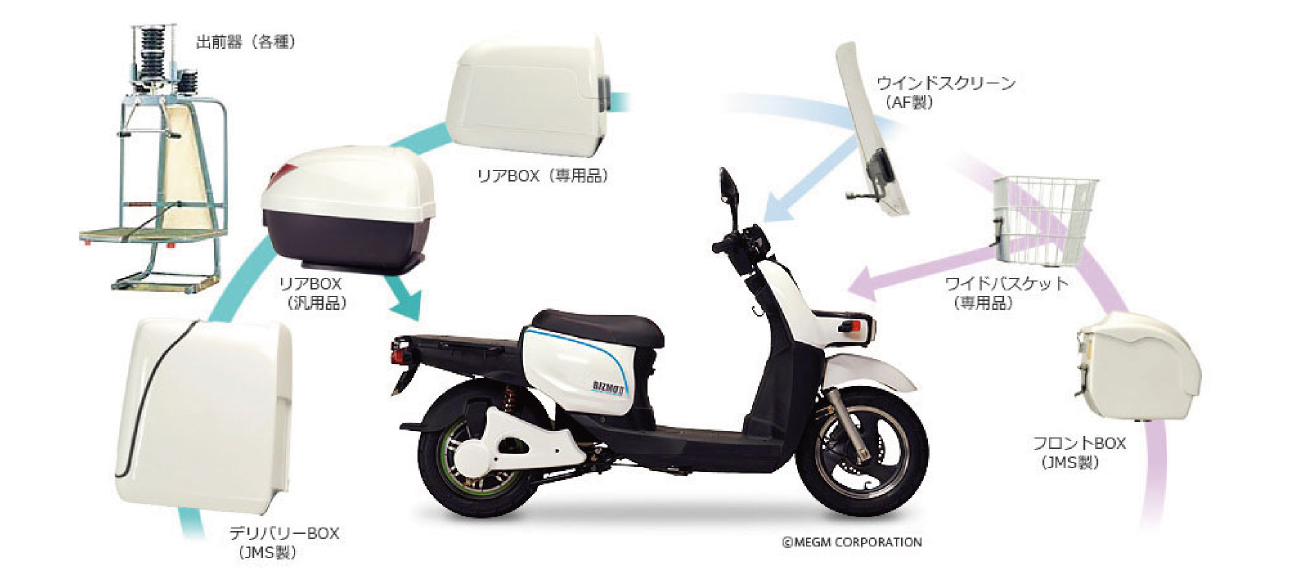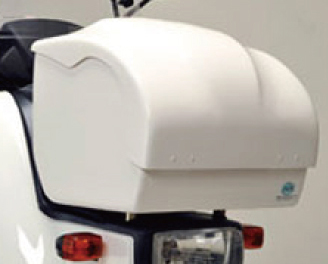 Front BOX
Hard case attached to the front carrier. Stylish and solid FRP made. Helmet can also be stored. The convenience is expanded by distinguishing it from the rear box.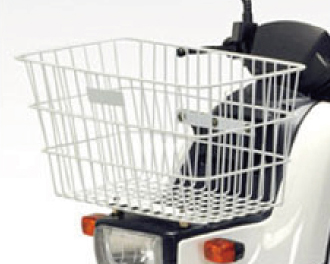 Front Wide Basket
It is a large steel basket to be attached to the front carrier. Big bags as well as large newspapers can be loaded. You can load various kinds of luggage deftly.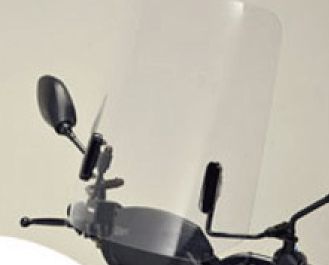 Draft shield
It is a windshield that reduces running wind and prevents fatigue during maneuvering. High quality products satisfying both transparency, strength and shape. Fitting is also perfect.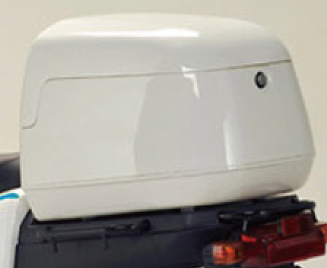 Rear BOX
It is a slim rear body that fits the body. Because it does not protrude from the car body, parking spaces are not bothered as well. Capacity is about 50L. It is made of lightweight plastic.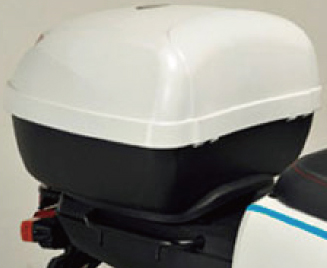 Various general purpose rear BOX
The versatile rear deck can be equipped with various rear boxes. GIVI, SHAD and other inexpensive boxes can be installed smartly.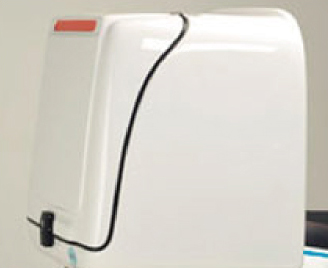 Delivery BOX
Pizza, sushi etc. Delivery and OA Maintenance work etc. It is a large rear box. Capacity is 110L. It is robust and highly reliable FRP, it will be a luxurious product.
BATTERY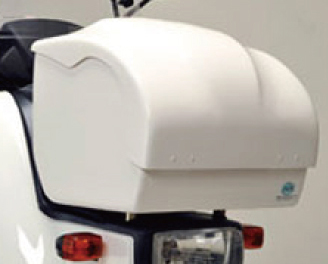 Dedicated battery
If there is a spare battery, you can use it without worrying about charge time.
Three element lithium ion 72 V 44 Ah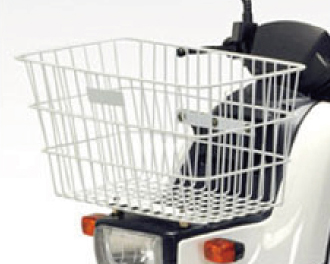 Special charger
It becomes exclusive goods that can reliably charge large capacity batteries in a short time. It outputs 72 V 5 A from the household 100 V power supply, it is possible to charge 70% in the initial 2 hours. (PSE applied)
Option combination example
Newspaper delivery / Exposure loading of large package
The carrier of the rear deck is exchanged for the exclusive large type. It is a newspaper delivery specification which was able to load a wide basket on the front and to stack a lot of newspaper stably.
The big rear carriers are capable of loading large luggage, so they can handle various kinds of wholesaler operations and businesses carrying lots of luggage with exposure.
BIZMO II is equipped with an enhanced side stand as standard, so you can keep a sense of stability when parking.
■Usage options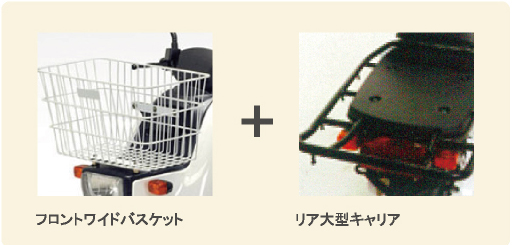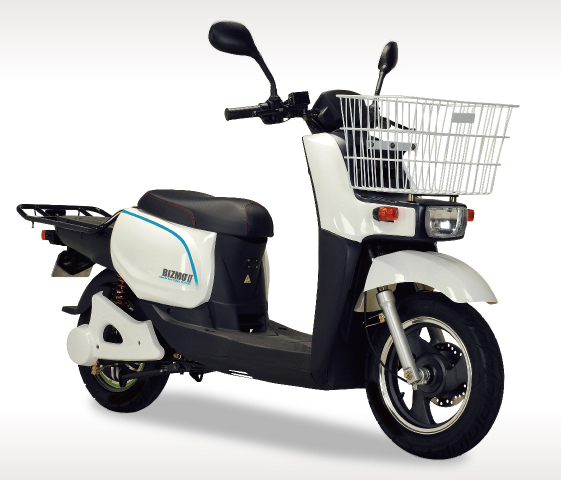 Pizza · Sushi delivery / OA maintenance service etc.
Food delivery vehicles are required for stylish cleanliness and functionality.
Possible to use cold products for front box and warm products for rear box. Since there is a large capacity 110L on the rear, you can respond to large orders.
The wind screen protects the rider from running wind, contributing to the reduction of driving fatigue. The overall finish will be luxurious and will improve even the reliability of the work.
■Usage options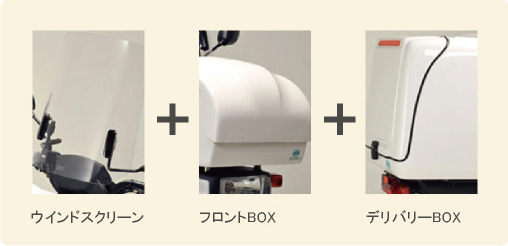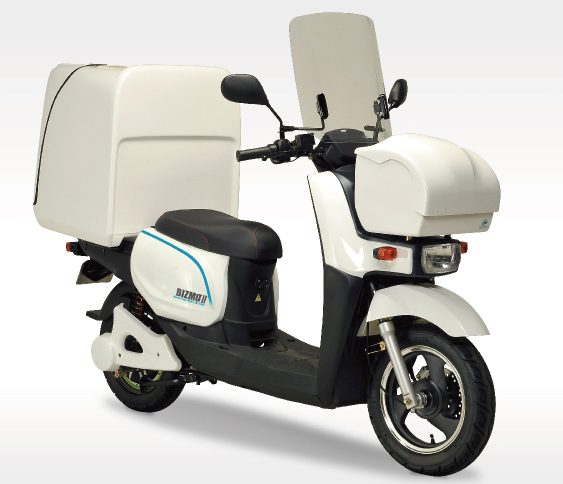 Banking / security / movement patrols etc.
Wide basket on front carrier. It is the basic form with the standard BOX attached to the rear.
It realizes a footwork excellently moving that makes full use of the characteristics of this car that is slim and small turning. Large bags are also included in the basket, so the rear BOX has about 50 L capacity, so you can store your luggage for business surely.
It is also an inexpensive option, it also features high cost performance.
■Usage options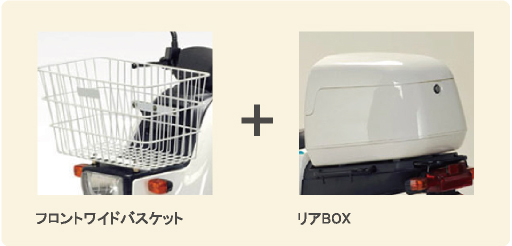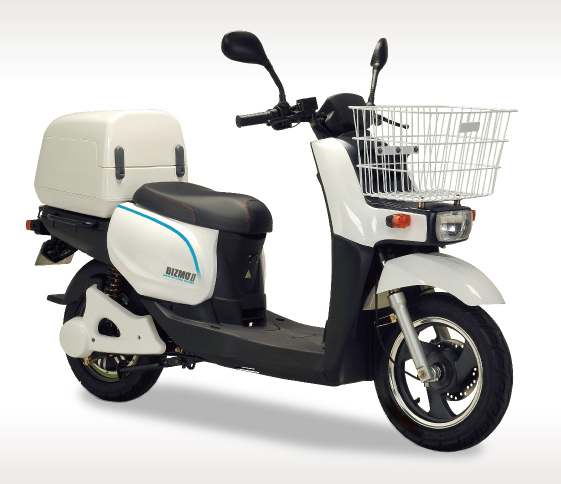 General service / general-purpose specification
In the main work of personnel movement, not only functional elements, fashionability is also important. It is this specification that chooses various rear boxes and sought an urban image.
It is a combination of a luxurious front BOX and a functional windshield, which is a distinction from a styling for business use. Beginning the care of nursing care of the patrol, please use the impression is important work.
■Usage options