Testimonials


Runs good on the slopes, loads many goods, and good for the environment!
Kenro Sato (
, 26 years old)

●October 2016 ●Bought "BIZMOll" I in August, 2016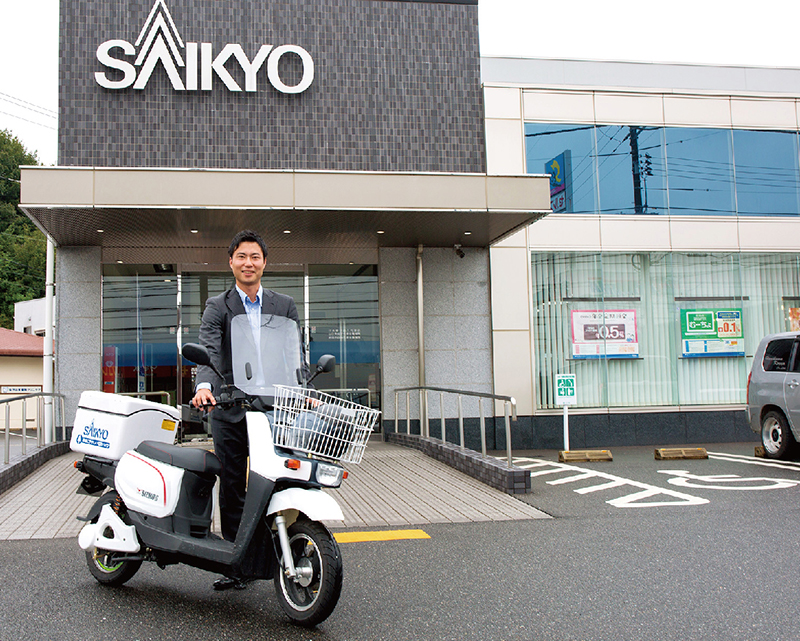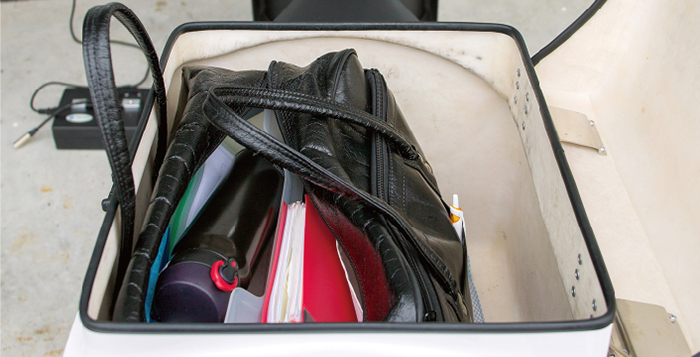 Luggage box big enough for the large bag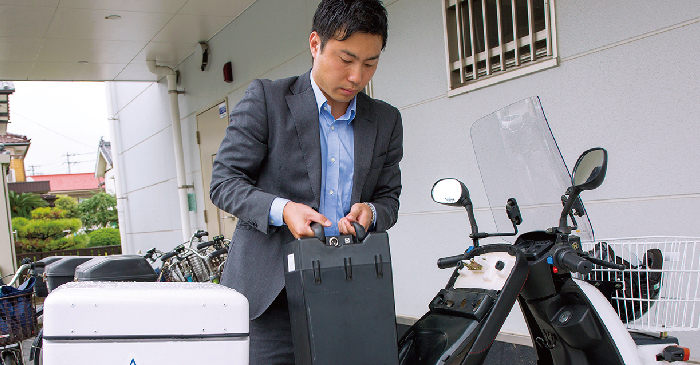 Mr. Sato takes out the battery out of the motorcycle and charge it inside the house.
Good acceleration when you start driving and when you drive on the slopes
I was surprised to experience the smooth acceleration when I first drove my BISMOⅡ. BIZMOⅡ doesn't make any noise just like yuppe, but I feel BIZMOⅡ can run with more power on the slopes. Near my work office, there is a 600m long slope. It is not as much difficult to run on that slope on BIZMOⅡ. I used to drive a regular motorcycle before and I had hard time driving there. Plus, I am of large build!
Loading many things on BIZMOⅡ
I can load many things like bags and other luggage on BIZMOⅡ and it helps me a lot with my work. You can easily put your large bag in the luggage box and there is still enough space after. You have enough space around your foot as well.
The battery lasts for all day if you charge the night before
Almost everyday, I drive my BIZMOⅡ for my sales work. I charge the battery at night and I drive all day but I never worried about running out of battery. I run almost 30 to 40km a day. It makes my life a lot easier if I don't have to put gasoline to my motorcycle.
Too quiet that people don't recognize
One thing is that the electric motorcycles don't make much noise so people including children and elders don't recognize even if I'm driving near them. However, if I drive slow enough, and they will recognize. I never had to yell or anything.
Good for the environment
When I drive BIZMOⅡ to see my customers, we often talk about it and it makes our communication better. I can also share with my customers that our company is working on the betterment of our environment by using the electric motorcycles. No matter how far and how much I drive, it doesn't burden our environment. By running on the electric motorcycle, I can contribute to the improvement of our planet earth!