We have continued in the automobile business for approximately 60 years; since 1957, mainly in Yamaguchi Prefecture Iwakuni city. I greatly appreciate everyone's support and kindness.
In 2014, we established TSUBAME E-TIME Co., Ltd that is a new electric motorcycle manufacturer. The purpose is to improve the global environment problem by the global adoption of electric motorcycles.
In addition, we are going to become a new model of regional small and medium-sized enterpries in Japan.
Improvement of the global environmental issues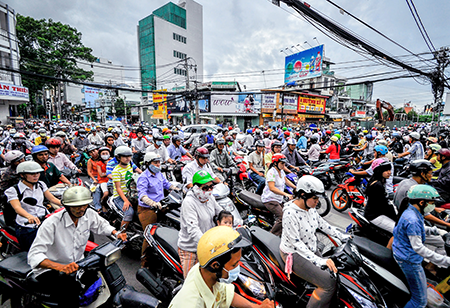 By emissions of greenhouse gases such as CO2, global warming is increasing severely. As a result, abnormal weather occurs, and has caused serious natural disasters in the world. Countries around the world understand the rapid reduction of greenhouse gas. However, these efforts do not progress and are hampered for depending each country's interest.
In particular, in the emerging countries where many people are using the gasoline motorcycle, the discharge of the exhaust gas is a serious problem that affects the human body.
We will continue to contribute to the resolution of global environmental issues by spreading the electric motorcycles that do not emit greenhouse gases in the world.
Because it's a Japanese small-scale company.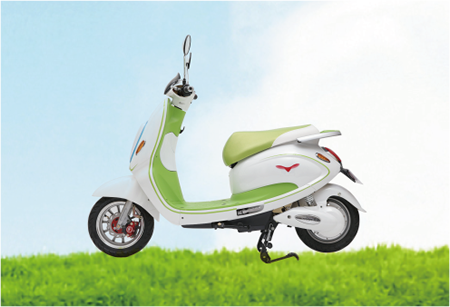 In recent years, major manufacturers in Japan are also producing and selling electric motorcycles. Many of its products are proud of the high-performance by high technology. However, the product is very expensive for the people of a developing country in Southeast Asia. It is difficult to use for everyday life. And the conversion from a gasoline engine to electric is not easy for major manufacturers, because of their long tradition and brand power and huge organization.
We show the mobility which is an advantage of a venture business, and offer an electric motorcycle of enough performance at an inexpensive price.
One reason that we could be an electric car manufacturer is because electric cars is the simple structure. Combination as a motor, a battery and a controller. That seems to be the PC production which is produced by combining necessary parts. Indeed Tesla Motors who produces and sells electric cars grew into an enterprise of the aggregate market value of 3trillion 70million yen in less than only 10 years after the establishment of a company. Moreover the CEO wasn't familiar with automotive industry.
We offer the market enough performance at the inexpensive price, add attentive service of a Japanese enterprise, and make them spread to a market of the world.
Embodying the future business mode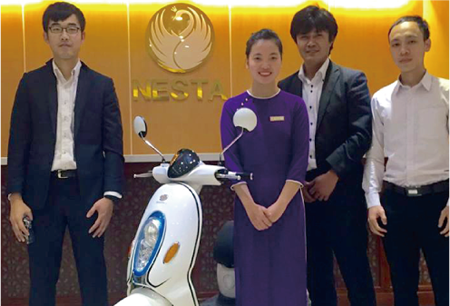 We'd like to show the innovation direction of small and medium enterprises through businesses selling electric motorcycles. Actually small and medium enterprises like us are supporting Japanese economy. But it's also a fact that we tend to undergo influence of large enterprise.
There was also often a case that foundation of management is affected by achievement of large enterprise, policy conversion and a national policy, etc.. The way to break through this situation is to plan for shifting the business so it's not influenced by large enterprises and national policy change.One countermeasure is advance market to foreign countries.
A Small and medium-sized enterprise has the advantage of mobility that a major company doesn't have. Especially in the overseas business field, business expansion becomes speedier by a top executive's going to foreign countries directly. And I'm realizing that the fact that we're a Japanese enterprise gives trust and peace of mind.
We're going to embody the future business model of Japanese small and medium enterprises that support the backbone of the Japanese economy.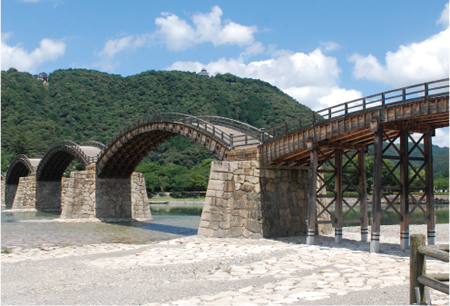 The population keeps concentrating on urban areas, and other areas are in the very difficult situation by which the population and industry is decreasing. Iwakuni-shi, Yamaguchi where we are a base isn't any exception.
We put special stress on making electric motorcycle business prosper in Iwakuni. That's from the idea that we would like to create employment and contribute to more activity in an area.
Even if I'm not in a city, business to foreign countries will continue.As discussed earlier, a electric motorcycle is produced by combining various parts. So there is a possibility that we make a horizontal specialization system with various enterprises in Yamaguchi prefecture and enrich this whole prefecture. We hope the day will come when all products will be made in Yamaguchi prefecture and will dominate the world.
To breast the aspirations of the Meiji Restoration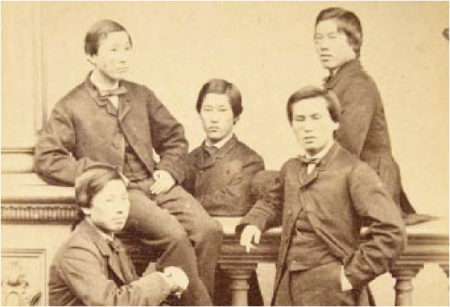 Global environmental issues, energy issues, and among the global turning point of the industrial structure, the Japanese economy has not been able to escape from the closed situation. On the other hand, Google, Apple, Intel, and rapid growth, such as Tesla Motors, a venture company to lead the world economy is in the United States was born a lot.
When you worry about the hardship of Japan, will be recalled that a lion our fellow-Choshu that stood up to the end of the Edo period. We are proud to be a Choshu people, through the business of electric bikes, this country, and is willing to contribute to the world.
Every day, making sure the feet, while maintaining a balance of the funds, with and diligently, but the sense of speed, we will continue to run and to the success of the business.
Those strange, to achieve this business, you will seem like my destiny was predetermined. 10 years, if you Kakaro 20 years, even if did not have to see the results while I'm alive, now, at this time, this business, must begin in this form, the new responsible for the future of small and medium-sized enterprises model and I do not born, I'm sure. This is our challenge.